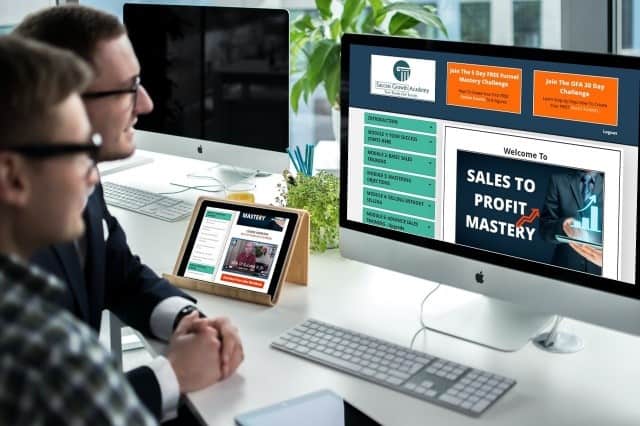 About Course
Success Growth Academy Is The Newest Business and Personal Training Academy In The World.
We offer an extensive sales training and personal development curriculum on the web today that you can complete within the comfort of your own time. Karel Vermeulen is your personal sales and life coach 24/7 while Dr. Michael Dust will help you and your management team to thrive in your positions ensuring you can finally reach your full potential. Every professional regardless of their expertise and genre, train everyday and have either a mentor, coach, and or consultant to guide, and hold them accountable so they can be on top of their game. Are you ready to step up to be at the top of your game?
What You'll Get:
When you enroll today , you'll receive instant access to:
Success Growth Academy Sales Profit Mastery Program
5 Core Modules
36 Video Courses
Plus, upon successful completion of the program you will also receive:
A badge that can be hosted on your website, email signature and LinkedIn profile
A digital, printable certificate of completion for framing
Status and recognition for completing a Success Growth Academy program
ARE YOU INTERESTED IN ANY OF OUR COURSES COMING SOON?
COMPLETE THE FORM BELOW TO BE THE FIRST TO BE INFORMED WHEN OUR COURSES ARE AVAILABLE.
Show More
What Will You Learn?
Learn the most important number #1 hidden sales secret

Develop the right mindset needed to dominate in sales

Become a master at handling every sales objection

How to sell without actually selling

How to persuade into getting what you want without feeling pushing and or guilty
Course Content
Advance Concepts
Basic Concepts
Student Ratings & Reviews